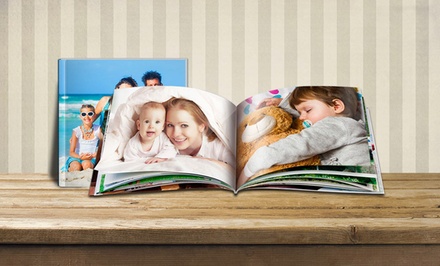 If you need a gift idea or just want to organize all your photos, you can get Printerpix Photo Books for up to 80% off! Prices start at just $4.99. Personalize a hardcover photo book with glossy pictures of the family, a recent vacation, senior portraits. and so much more. Choose from the following options:
$4.99 for an 8"x6" photo book ($24.99 list price)
$9.99 for an 8″x8″ photo book ($29.99 list price)
$14.99 for a 8.5"x11" photo book ($34.99 list price)
Each book contains 20 pages and there is a limit of 3 per person. These are great prices so don't wait they are only available for the next 3 days.