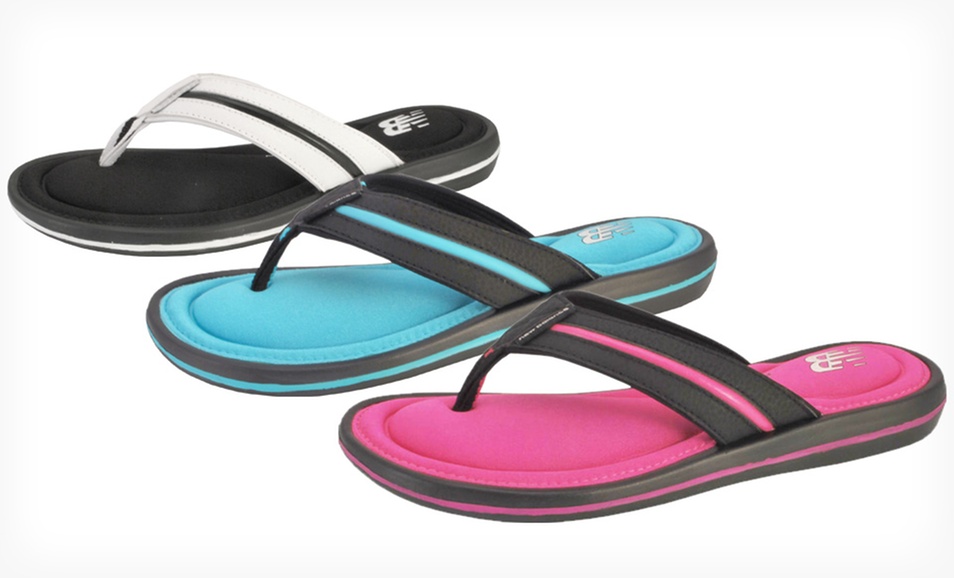 Here are some great sandals for the summer! Get Women's New Balance Cruz Memory Foam Sandals for only $17.99 (reg. $29.95). Shipping and returns are free. The sporty thong or slide-style sandals have a thick memory foam footbed ideal for workout recovery or comfortable everyday wear. The come in assorted colors and sizes.
Thong Sandal ($29.95 list price) in black, black/blue, black/bright rose, and black/white in whole sizes 5–11 (black is not available in 5)
Slide sandal ($31.95 list price) in black and black/blue in standard and wide sizes 5–11 (black/blue not available in 11W), and black/pink in wide sizes 5–10
There is a limit of 3 per person if you want to get several colors and they are only available for the next 4 days.