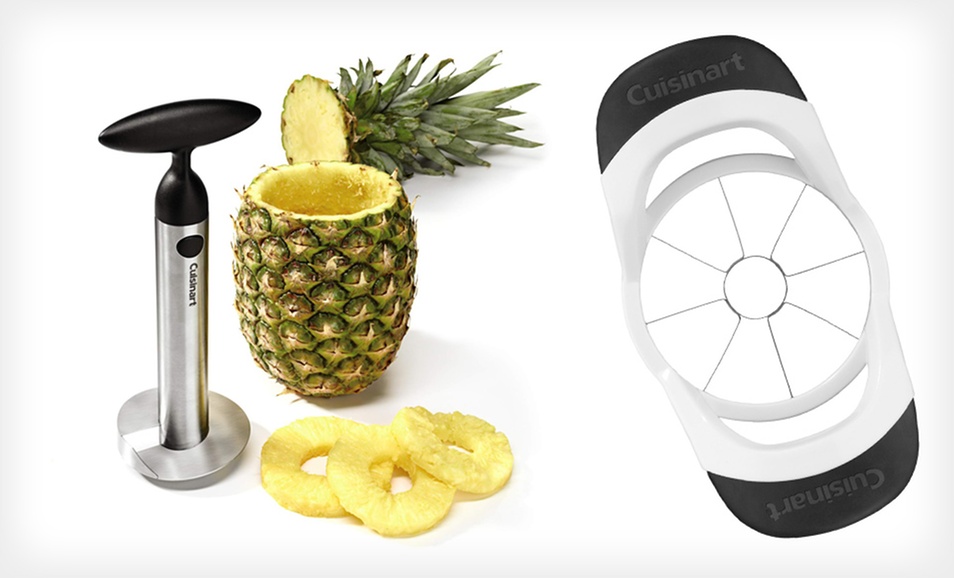 This is great for all the fresh fruit you can get this summer. You can get a Cuisinart Corer and Slicer for apples or pineapples for 53% off! Shipping is $2.99 or free with a $15 purchase. Fruit slicers safely divide pineapples, apples, or pears into shareable pieces with stainless-steel blades and nonslip handles. They are also dishwasher safe. Choose from:
$6.99 for a Cuisinart apple corer and slicer ($14.99 list price)
$9.99 for a Cuisinart pineapple corer and slicer ($19.99 list price)
There is a limit of 3 per person if you want to get some as gifts. They are available for the next 4 days but are selling out quickly so don't wait.