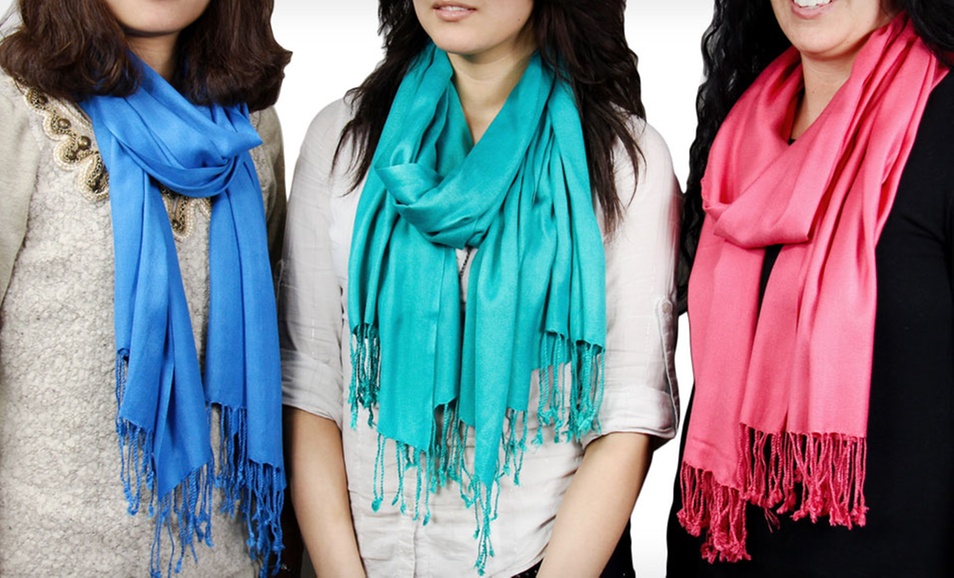 Add some pop of color with a pashmina scarf. You can get a set of three In-Things Pashmina Scarves for only $24.99 (reg. $120). Shipping is free. The soft scarves are available in solid colors and have a 3 in. fringe in vibrant spring colors. Choose from the following color sets:
Black, electric blue, and gray
Black, fuchsia, and turquoise
Coral, gray, and ivory
Emerald, ivory, and purple
Emerald, raspberry, and cobalt
Fuchsia, lemon zest, and charcoal
Nectarine, ivory, and black
Poppy red, sand, and navy
There is a limit of 3 sets per person and is available for the next 2 days.