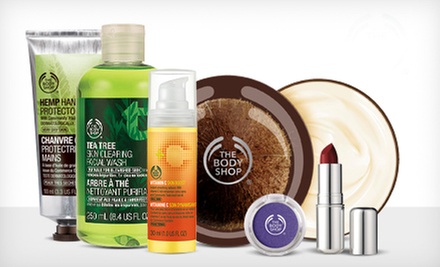 Here is a great deal for all you Body Shop fans. Groupon has a deal for the next 2 days where you can pay $10 for $20 to The Body Shop. There is a limit of 3 per person and 1 per visit. You can get skincare, makeup, hair, and body products in store or online. The voucher will expire on June 29th.
Then you can head over to The Body Shop and get some of their great sales. For only 2 days, 4/30-5/1, all body butters are on sale for 3 for $30, half off! This is a great time to stock up.
If you do both deals, you can get 3 body butters for only $20 out of pocket. That makes each one only $6.67!