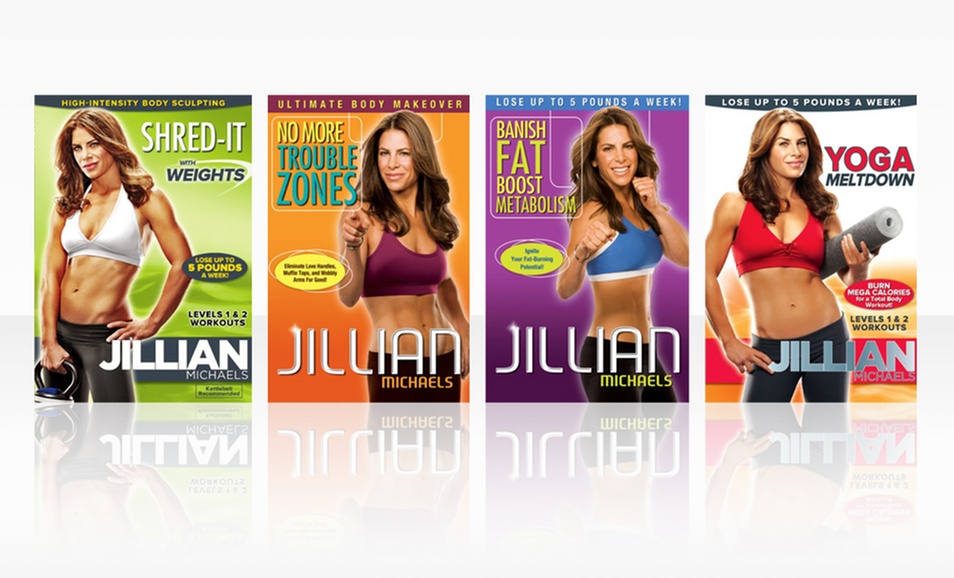 So you know I'm a huge fan of Jillian Michaels' workouts, that's why I'm really excited about this deal. For $25, you get a Jillian Michaels workout DVD set (a $59.92 value) with free shipping. Each set includes the following DVDs:
Banish Fat Boost Metabolism
No More Trouble Zones
Shred-It with Weights
Yoga Meltdown
That makes each DVD only $6.25 shipped to your door! Ripped in 30 contains four 24-minute sessions, with increasing degrees of difficulty, that alternate cardio, strength, and abdominal training to produce results with fun, varied moves. Each DVD targets a different area to help you lose weight fast. I love working out with Jillian Michaels' DVDs. I have seen results in a matter of weeks.